Finally, a rear disc brake conversion that doesn't break the bank. Installation is simple, requires no welding, and it's not necessary to pull out the axle shafts. All serviceable parts are also available individually. This kit is compatible with GM 1988-1999 pickups (including 454 SS trucks) and 1992-2000 SUV's with light duty 5 lug rear ends (10" drum axles).
Verify your flange dimensions with the image below. This can be done without removing anything simply by measuring the flange at the back side of the drum.
For heavy duty 11" drum axles, click HERE.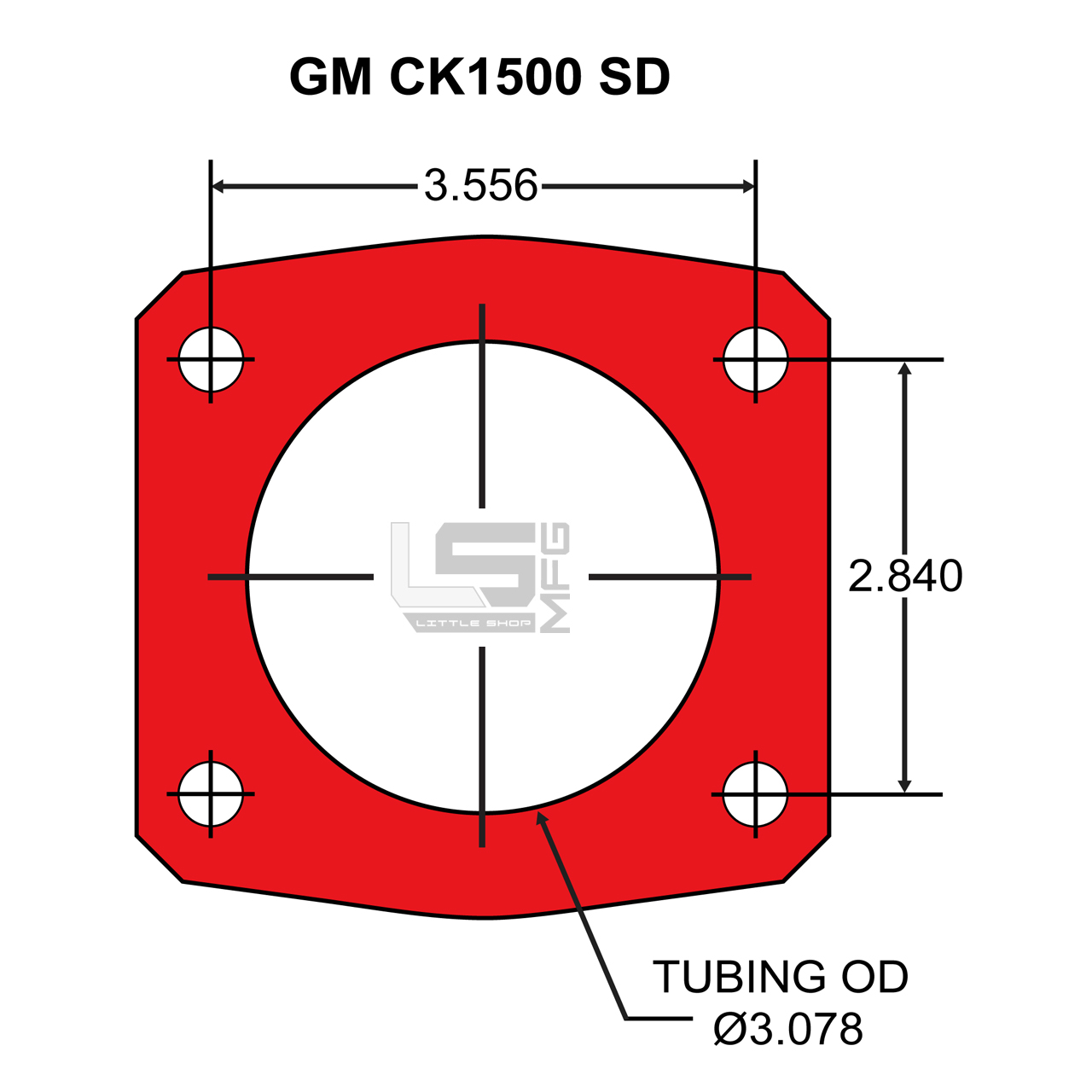 88-99 Chevrolet C1500 Pickup
88-99 GMC C1500 Pickup
92-00 Chevrolet Blazer, Tahoe, Suburban
92-00 GMC Yukon, Denali, XL 1500
Even if it is listed above, if it is not the 10" drum size or does not have the correct flange measurements then the kit will not fit.
Note: will fit inside many *but not all* 15 inch wheels. Typically if the caliper contacts inside of the wheel, clearance can be gained by light sanding of caliper contact points.